Welcome to Year 1
Year 1
Friday 22/05/20
Hi Everyone,
Hope you have all enjoyed a good week and that our new video makes you smile.
How have you got on this week? I know year one is super kind and I have been wondering how many kind things you have done and what they might be. Please let me know via my email KYeoman@firbeck.org.uk or our Class Dojo page. of course, I am still interested to see and hear about all the other things you may of got up to this week.
As you will already know next week is half term. I asked Miss Thomas if she could think of some fun things for you to do over the holiday so you can access these on the page called Half Term Fun. This will either be on the side panel or you will need to scroll to the bottom of this page.
Enjoy Half Term.
Best Wishes
Karen Yeoman
Friday 15/05/20
Hi Everyone,
Hope you are all safe and well.
Thanks to everyone who watched the staff video of our message to you all. It was great to hear from those of you who have already enjoyed it.
As you will no doubt be aware the government have asked Year 1 to go back to school on 1st June. Currently school is in the process of making sure that we can do that safely. Please continue to monitor the website for updates about this.
Next weeks work has been uploaded for you. Please note for maths for this week that White Rose are no longer providing worksheets. They are directing you to BBC Bitesize. There may be things you need to print off but if you can't do this don't worry watch the videos and do things on paper.
Also. topic this week is dedicated to 'Mental Health Awareness' The theme for this year is 'Kindness' so all activities are based around this. A worth while theme in these strange times. Really hope you enjoy them.
Lovely to see that some of you have already made your fruit kebabs. They look delicious. Remember to send me work via my email or Class dojo. Its so good to hear your news and see the wonderful things you are doing.
Take care
Best Wishes
Miss Yeoman
Thursday 07/05/20
Hi Everyone,
Due to the Bank Holiday tomorrow I have posted next weeks activities today. You will find them on the School website> class pages>year 1 plum > School closure.
How have you got on this week? Has anyone made a collage of the sun? Remember you can send me work via my email ( KYeoman@firbeck.org.uk) or our class dojo page.
Lastly I would like to wish you all a very happy long weekend.
Miss Yeoman
Friday 01/05/20
Hi Everyone,
Thanks to everyone who has sent in work. If you are unable to send through work you can always write me a message. It's good to hear that you are alright. From this week so far I have enjoyed seeing some of your bird characters and can't wait to hear what they have got up to.
I have updated the website with work for next week. Please note that next Friday is a Bank Holiday.
Each month at Firbeck we are looking at a different artist and being inspired by their work. If you click on the link below it will take you to this months artist. It is Jean-Michel Basquiet. Their are a few things to try out so feel free to have a go. Click on the link below to find out more.
AOTM-MAY Jean -Michel Basquiet
Have a good weekend !
Monday 27th April 2020
Hi Everyone,
Hope you have all enjoyed the weekend. This is just a quick update to let you know that there is a new pupil well-being letter. It has been emailed out to you but you can also find it under the pupil and parent portal in information.
Happy Reading!
Friday 24th April 2020
Hi Everyone.
Thanks for all the pictures of completed work. You are all doing a fab job. New activities have been put on the 'School Closure' page. In this section under reading you will find 7 top tips to help you. Also on the English page you will find a new vocabulary game for you to try out.
Have fun and keep safe.
Tuesday 21st April 2020
Click on the link below for the Summer 1 newsletter.
Friday 17th April 2020
Hi Everyone,
Hope you are enjoying our last few days of the Easter Break. Did you manage to complete any of the Easter activities? I went on a reverse egg hunt and manged to get 17 items in my half of an egg shell. This included an elastic band, a small button and a feather. If you completed this let me know how you got on via our class dojo page. You can also tell me about any other things that you have been up to in the holiday.
I have updated the school closure page in the side panel with new activities for the coming week.
I look forward to seeing how you get on.
Take care and stay safe.
Miss Yeoman.
Friday 3rd April 2020
Hi Everyone,
Hope you are keeping safe and well. Thank you to all the people who have accepted the invite to Class Dojo. If you haven't already accepted the invite please do so, as it is a great way for us to keep in contact.
I will be putting on more work from 20 th April 2020. In the meantime, if you go to the side panel there is a bar called 'Easter Holiday Activities' There are some fun things for you to do and a reminder to keep up the reading.
More useful websites are:
Rising stars- you can sign up for a 90 day free trial and access books. Click on the link below:
https://www.risingstars-uk.com/series/reading-planet/products/rising-stars-reading-planet-online-library
Also on our forest School page on the side panel there is a link to the woodland trust. This gives you lots of ideas of things to do outdoors whilst self isolating.
Have a good break.
Miss Yeoman
Useful websites in challenging times
https://docs.google.com/spreadsheets/d/e/2PACX-1vSTsP6DevqbyeB4RZtxpxQ4KwxZK8PDfYff7uh4RDRzFSL58OEyM94lZ4QmOwvcQUtYWLUSRNUVSGk7/pubhtml#
Additional Art Ideas
For April our artist of the month will be Frida Kahlo.
Please click on the page below to see how you can find out about her and some things to do at home.
For some great drawing ideas click on this link below:
https://www.accessart.org.uk/the-drawing-challenge-gallery/
Have fun and be creative.
Tuesday 31/03/20
Hi Year One
I hope you are all able to access the work on the side panel bar under school closure. I have been trying to set up a class dojo page that enables us to stay in contact with each other via the internet. 'Thank you' to everyone I have spoken to so far for taking part.. It is lovely to be able to see and hear what the children have been doing. If I haven't managed to get hold of you yet, I will keep trying. Let me know how you got on last week. What poem did you learn by heart? How did you find the maths activities? Remember to keep going. I am thinking of you and want to support you as much as possible during these tricky times.
Take care
Miss Yeoman
Hi Everyone,
Next weeks activities are now on the side panel bar under school closure.
Stay safe Which poems
Miss Yeoman
Thursday 26/03/20
Hi everyone,
Hope you are all keeping well and safe. Well done, if you have managed to join in with the Joe Wick's PE sessions. They have been great, I have really enjoyed them.
Just wanted to remind you of the homework activities. These are saved in the homework page on the side bar but I have also included a link below;
Keep up the daily reading. You can use the oxford owls website but there are also some great books and games on the website below.
https://www.booktrust.org.uk/books-and-reading/have-some-fun/storybooks-and-games/
Don't forget you can put a picture of a rainbow in your window to cheer people up and offer a message of hope.
Thinking of you all,
I will be posting next weeks timetable of activities on 29/03/20
Miss Yeoman
22/03/20
Hi everyone,
As school continues to be closed. I will be updating the website regularly with home learning advice.
Hopefully you have been able to access the work in the year 1 pack and maybe investigate some of the websites on line. If you go to the homework page on the side bar I will be posting a timetable of activities that could be completed at home over the week.
It's really important that the children remain active over this time at home. Joe Wicks is posting morning PE sessions at 9am on his youtube channel and the videos will be stored on his page to watch again later.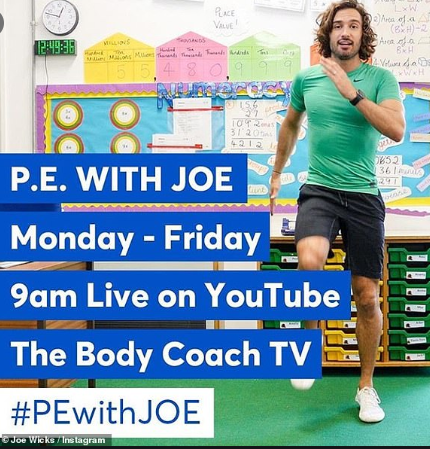 Also, Cosmic yoga is another good site for Yoga led session. Some of the children will have done this in school and have really enjoyed it.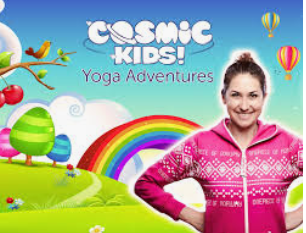 If you are looking for maths activities then click on the link below. It will take you to a page where you can download maths activities for free.
For support with reading. Try the Oxford Owls website. You can sign up for a free account and access ebooks which I think the children will like.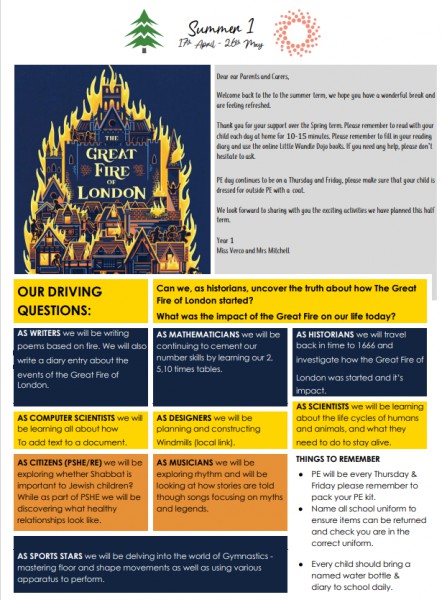 It might be a good idea for the children to keep a diary of this time to keep up their writing practice and document their perspective of this historic time.
Take care
I will be in touch again soon
Miss Yeoman
Spring 2
Hello year 1,
Hope you are all safe and well. Remember you can access work on the following websites:
BBC Bitesize KS1
Twinkl
Phonicsplay
I am busy working with Year 5 and thinking about what we will be doing next term.
Spring 1
Happy New Year! I am looking forward to the exciting work we have got planned this half term.
Our topic is 'The Enchanted Woodland' We will be reading a range of stories around this theme. If your child has a book or poem that fits in with this theme and would like to bring it in to share with the class, they are more than welcome to. Our Science work will be about plants and animals. We are starting a 'nature table' and contributions are encouraged. It is always good to take the time to be curious about the world we live in. We will also be attempting to plant and grow a few things of our own.
During our computing sessions we will be learning about photography and taking pictures of plants and trees.
This term we will begin to learn 'Spanish.' Today ( 13/01/20) we have learnt to say hello, good morning and good evening. It's been a fabulous start and the children have really enjoyed it.
PE will be Tuesday and Wednesday. Also, on Tuesday the children will be having on hour's outdoor learning activity. This will take place with Miss Potter and Miss Godwin. Please could you provide a change of warm clothes and boots/shoes that you don't mind getting muddy.
If you have any queries please come and see me. I am always happy to help
Thanks for all your support.
Miss Yeoman
Autumn 2
Our Christmas performance is on Wednesday 11th December. We look forward to seeing you there.
This half term in history we have been learning lots of facts about the Queen. We have made information posters with flaps and sliders. We have been doing computing and learning so many skills on the computer. Look at the side panel for photographs.
Welcome to Year 1!
I look forward to getting to know your children and meeting you all. You are the experts on your children so if there is anything you feel I should know about them please do not hesitate to send me a note via the home/school diary or make an appointment with myself.
The School day
Our day begins at 8:50am when the door to our classroom will open. Please ensure your children arrives promptly as lessons begin at 9am. The school day finishes at 3:30pm.
PE
Please ensure your child comes prepared for the day. We have PE every Tuesday and Wednesday afternoon. Please make sure that your children come with the appropriate full kit for every session. It can be so disruptive to everyone's learning when children come without. We assume if your child is well enough to attend school, they are well enough to do PE, unless you tell us otherwise.
Behaviour
Our behaviour system in school, looks at the children's attitude towards learning. For example: Do they bring everything they need for school every day? Are they listening and following instructions> Are they maintaining the school rules? Every day your child will start off on green on a chart, this means they are having a 'perfect day.' It is totally acceptable for a child to stay on green all day,every day. However, there will times when your child will have an 'Amazing Day' or even better. This means your child will move their name up the chart to 'Blue' or 'Purple of even 'Gold.' They will receive different awards accordingly. If your child breaks a school rule or is not doing the right thing then their name will move down the chart accordingly too. This may result in them being sent to another class for 10 minutes, missing a playtime or being sent to the Deputy Headteacher. If they are sent to the Deputy Headteacher you will be notified by a phone call. All children have the ability to rectify behaviour and move back to 'Green' throughout the day.
Please see the homework page to find ways to support your child.
If you have any questions , queries or concerns please come and see me or write a note in the diary.
Thank you for your support,
Karen Yeoman- class teacher
​
August 2021
| M | T | W | T | F | WE |
| --- | --- | --- | --- | --- | --- |
| | | | | | 1 |
| 2 | 3 | 4 | 5 | 6 | 7 |
| 9 | 10 | 11 | 12 | 13 | 14 |
| 16 | 17 | 18 | 19 | 20 | 21 |
| 23 | 24 | 25 | 26 | 27 | 28 |
| 30 | 31 | | | | |