Firbeck is currently open to Key Worker pupils, Reception pupils, Year 1 and Year 6. See the home page notice for times.
Welcome to Year 2
Year 2
18-24th May: Mental Health Awareness Week!
Mental Health Awareness Week 2020 is a chance for the UK to focus on mental health. This year's theme is kindness. Kindness can help reduce stress and improve our emotional wellbeing. Here is a calendar with some ideas of random acts of kindness: one for yourself and one for someone else!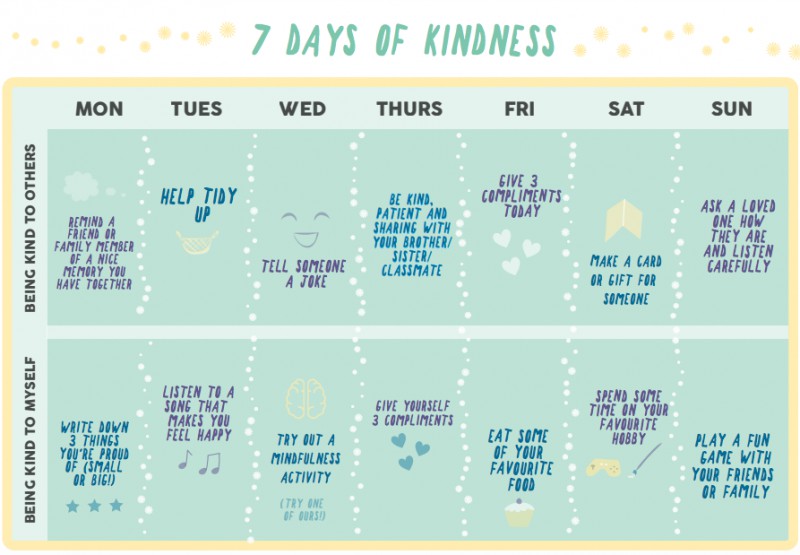 MAY: Artist of the month!

Click here for more images and question prompts!
Home Learning Update
We are using ClassDojo to keep in touch. This not only allows parents to communicate with teachers but also offers a virtual classroom experience. Activities will be set for children to complete where they can access explanations of work. Children can then submit anything they have done and will receive feedback. These activities can also be found in the tabs on the left under each subject.
Please connect to your account if you haven't done so already. Thank you for your continued support.
Coronavirus Update: 19th March 2020
Our school is closing just for a while,
But our learning will not stop, just change in style,
There's a nasty virus which we don't want you to get,
So it's best to stay at home but try not to get upset.
It's okay if you feel a little scared or sad,
It's hard when things are different but not everything is bad.
I will be at home and you will be at yours,
You will carry on learning and playing and helping with chores.
Be sure to write a timetable of what to do each day,
Include our Maths and English tasks and don't forget to play.
Whilst many things are changing some things will stay the same,
I am still your teacher and Year 2 is our name.
We'll help support each other and keep in touch for sure,
Once everything is safe again we'll run back through the door.
We'll be back with our friends again at school and parties too,
But whilst things are different I'll send you lots to do.
In light of the increasing spread of coronavirus, we have provided Home School Learning Packs for children. These have been designed to give guidance for parents to support teaching and learning at home. You will find some websites in the 'useful links' tab that children can easily access. Our aim is to continue to provide ALL children with activities to minimize the disruption to learning during these uncertain times. This page will be updated regularly so check in for more news and tasks to complete at home. Use the links on the sidebar to the right to download any related resources.
We thank you for your support and understanding during this very unsettling period.
July 2020
| M | T | W | T | F | WE |
| --- | --- | --- | --- | --- | --- |
| | | 1 | 2 | 3 | 4 |
| 6 | 7 | 8 | 9 | 10 | 11 |
| 13 | 14 | 15 | 16 | 17 | 18 |
| 20 | 21 | 22 | 23 | 24 | 25 |
| 27 | 28 | 29 | 30 | 31 | |