Welcome to Year 4
Class 4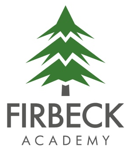 Dear Parents/Carers,
I hope you've had chance to enjoy the sunshine and lighter evenings.
English - I have spent some of my time looking at books that will really hook Year 4 in over the next half term, and I'm very excited to introduce them to the class.
We will be focusing on 2 books: The Dot and The Legend of Podkin One-Ear – and I fully expect each of them to have a long-lasting effect on your young readers.
Reading – In school, will be linked to the books already mentioned. At home, children are expected to read at least 4 times per week and bring their diaries each week on Fridays. Early reading and regular reading has been linked to future success - so it quite literally pays to be a frequent and able reader.
Maths – this half term we are going to revisit some core elements of maths – focusing on the four operations and supporting that learning with bar models. If you'd like to find out more you can view a a great explanation of what they are, here.
Furthermore, we'll also be reviewing fractions including 10ths, 100ths and their equivalent decimals.
Pre-Covid, your child should have been sitting a national times table test with the expectation that they know their times tables up to 12x12 and can answer any multiplication question within 6 seconds. TT Rockstars is still available to use at home, and is a more interesting way to practice times tables knowledge than just reciting them. https://play.ttrockstars.com/
Topic - We began looking at World War One near the end of last half term and will continue to do look more into this topic this half term.
Science – We will be investigating sound. How it is made, how it's affected and also how to make things soundproof.
I very much look forward to working more closely with you to support your child achieve their potential. If you have any concerns or questions – please get in touch.
Best Wishes and Stay Safe
Carl Bown
Year 4 Teacher
August 2021
| M | T | W | T | F | WE |
| --- | --- | --- | --- | --- | --- |
| | | | | | 1 |
| 2 | 3 | 4 | 5 | 6 | 7 |
| 9 | 10 | 11 | 12 | 13 | 14 |
| 16 | 17 | 18 | 19 | 20 | 21 |
| 23 | 24 | 25 | 26 | 27 | 28 |
| 30 | 31 | | | | |