Welcome to Year 3
Year 3
Happy New Year
Year 3 - Spring Term 1 Newsletter
Dear Parents / Carers,
Happy new year! There's a new year, a new teacher and a whole host of new possibilities. Who knows what 2021 will surprise us with? I am delighted to be working with Year 3 and leading them through the next stretch of their educational journey. Here are some of the learning adventures that lie ahead for us.
Our new topic this term is Pollution: Is there a Solution? We are going to be reading lots of books related to that theme, from non-fiction such as A Planet Full of Plastic to fiction like The Tin Forest and Stig of the Dump. In our writing, we are going to retell some of those stories, as well as creating our own persuasive campaigns to fight against plastic pollution.
In maths, we'll continue our work on multiplication, focusing on how to multiply 2-digit numbers before moving on to dividing. We will then be applying our knowledge of addition, subtraction, multiplication and division to length. We will also learn how metres, centimetres and kilometres relate to each other.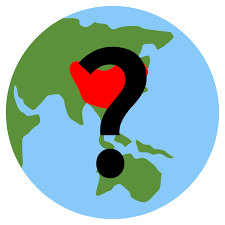 In Geography, we will consider some different types of pollution, including land, water, air, noise, light. We will see how people's actions can positively and negatively change the environment. Science takes us deep underground to investigate the types of rocks that can be found and their properties. In those rocks we find fossils, so we will also be thinking about dinosaurs and the work of palaeontologists. Speaking of going deep, in Religious Education we will be pondering some huge questions like "Where did everything come from?" We will see how religious beliefs can interact with those questions as we look at the Christian stories of Creation and Easter.

In Design Technology we will gain technical expertise to create levers and linkages. We will then use those mechanisms to create moving monster puppets. Computing also has a creative flair this term as we experiment with digital drawings.
Our PE lessons will cover handball and gymnastics. Please remember that our PE days are Tuesday and Thursday, so please make sure your child has a kit with them on those days.
Please continue to support your children by reading at home with them. Every day is ideal. Doing so will have a hugely positive impact on their learning. I will also be sending home spellings, which will be tested the following week. Why not play a few spelling games to keep things fun?
If you have any questions, please do get in touch. We will continue to use Class Dojo so you can contact me on there.
All the best,
Mr Donegani