Welcome to Nursery
Nursery
Week One/Two - Home School.
Here are some pictures of the Nursery children working so hard at home. Lots of great ideas and activities. I have also had lots of videos sent to me of children singing our rhyme of the day. It has been lovely to hear the children sing. Keep sending the photographs and videos. You are all doing an amazing job at home.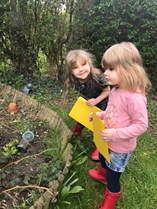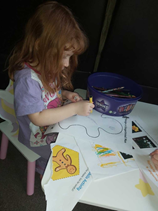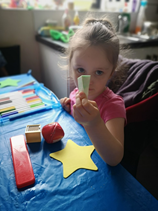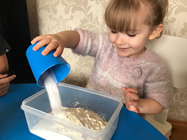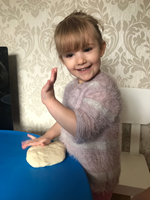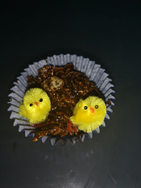 A big thank you to all of the parents/carers who are putting their child's work and home schooling activities on Tapestry. I am really enjoying seeing pictures and videos of all the brilliant things you are doing at home. If you haven't put any work on yet please have a go at putting some on. I would love to see it. If you need any help to do this then you can e-mail me. My email address is cbraun@firbeck.org.uk
---------------------------------------------------------------------------------------
Friday 27th March 2020
Hello Everybody
From today please look at the Nursery School closure section of our class page for work and activities for you and your child to do together at home. Click on the link and then click on a sub heading. For example Daily activities. Remember to continue looking at our Tapestry app as I will continue to put daily activities on there to.
*Coronavirus Update March 2020*
The Secretary of State for Education announced that on Friday 20th March, school gates will be closed due to the coronavirus (COVID-19) pandemic.
22/3/ 2020
Hello Nursery
I hope you and your family are all keeping safe and well. The Nursery team are missing seeing all of your smiley faces everyday. Last week when you were all at home I was teaching in year 6, 4 and 3.
During the Nursery closure I want to ensure that your child still has the learning opportunities and experiences they need to continue with their learning journey in the 'Early Years'. I will be uploading work and activities for you to do onto Tapestry and also onto the homework page on the website. Alot of these activities will be fun and practical activities which your child can do with other members of the family. Please keep a book/scarp book and photographs of the activities you do together as a record of what your child has been learning at home. Remember to also upload your photographs onto Tapestry. I am really looking forward to seeing them all. Your child was also given a home learning pack. Please take time to look through the activities with them and complete them together.
Remember to also access 'Early Years' educational websites. For example
Cbeebies,
Topmarks -Nursery activities
Number blocks
Twinkl
Topic Focus
This half term our topic is called 'It's cold outside'. Our theme is Winter/Polar animals. We are beginning our topic with the story One Snowy Night' by Nick Butterworth.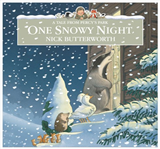 On Tuesday the children all enjoyed going on a winter walk around school. The children noticed lots of changes in our environment and asked lots of interesting questions about what they observed.. During our topic the children will be learning about polar bears and penguins. We will looking at stories and non-fiction books and we will planning activities around the children's interests. Each week the weekly theme will be displayed on our parents notice board. Please take time to have a look.
This week the children have started to make their class book about their favorite present or toy. Thank you to everybody who has brought their toy/present into Nursery to show us. We look forward to sharing our book with everybody when it is finished.
Last term we learnt the Nursery rhymes Humpty Dumpty, Row row row your boat and Incy Wincy spider. The children have really enjoyed learning how to sing and sign the words. This week we have learnt the rhyme 5 Little Monkeys jumping on the bed. Each week your child will bring a copy of the rhyme home with them. Please have a go at singing the rhymes at home with your child.
During our Nursery activity session the children have the opportunity to choose outdoor learning and they go out for Nursery outside time. At the moment the weather is changing on a daily basis. Please can you make sure your child has the appropriate clothing for the cold weather. Coat, hat, scarf, gloves.
​
Related Downloads
April 2020
| M | T | W | T | F | WE |
| --- | --- | --- | --- | --- | --- |
| | | 1 | 2 | 3 | 4 |
| 6 | 7 | 8 | 9 | 10 | 11 |
| 13 | 14 | 15 | 16 | 17 | 18 |
| 20 | 21 | 22 | 23 | 24 | 25 |
| 27 | 28 | 29 | 30 | | |